LCPS Parent Survey Fall 2021
We want to hear from YOU!! Please complete the survey by November 8, 2021. The survey is linked here in English and Spanish. Please complete one survey for each of your LCPS Students. Thank you for your response!
Important American Rescue Plan Benefits Information
Below is a timeline on relief benefits and tax info for families...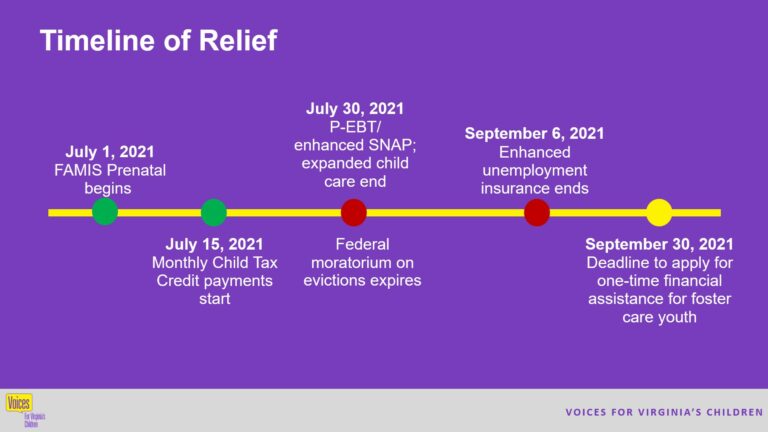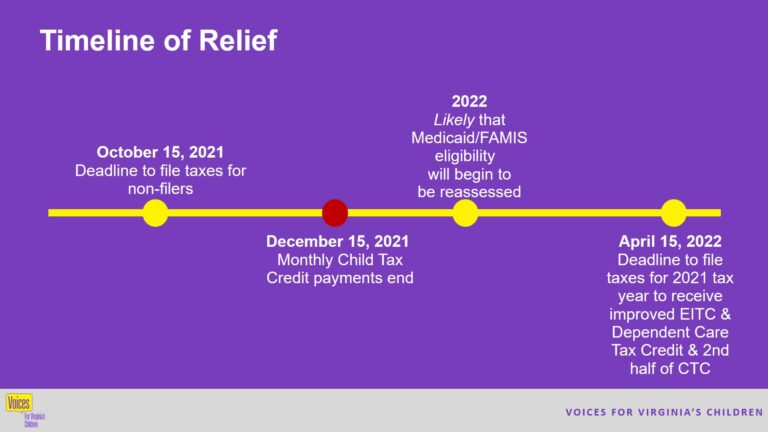 VOLUNTEER/CHAPERONE INFORMATION:
If you are interested in volunteering and/or chaperoning in the schools, please read the guidelines and fill out the form and return it to your child's school for approval. For more information:
AVAILABILITY OF POSTSECONDARY EDUCATION AND EMPLOYMENT DATA
Published by the State Council of Higher Education of Virginia
Students and their families are encouraged to use a variety of information sources to select a college and major. The State Council of Higher Education for Virginia (SCHEV) provides a source at this website:
http://www.schev.edu/index/students-and-parents/explore.
Students and prospective students may find the information resources of the State Council of Higher Education for Virginia (SCHEV) useful in planning for college and careers. SCHEV has created an institutional profile for each Virginia public college and university and for each independent college or university participating in the Virginia Tuition Assistance Grant Program. The profile is available at this website:
http://research.schev.edu/iprofile.asp?UID=.
CHS school counselors will gladly assist students and families in college and career planning and in accessing this information. Please contact the CHS School Counseling Office at 434-696-2137.