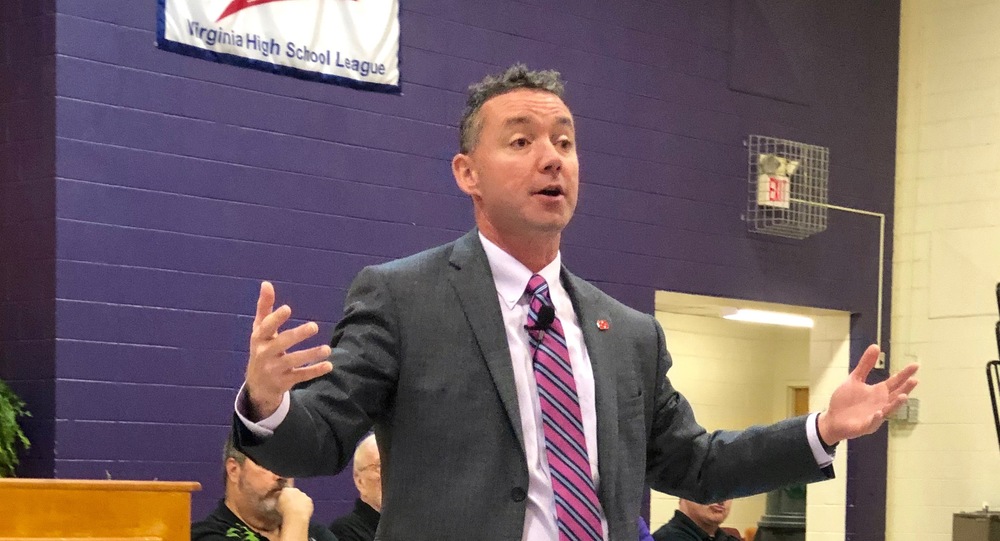 LCPS Holds Convocation for 2019
Meri Page Spencer
Monday, August 19, 2019
Central High School hosted Opening Convocation for Lunenburg County Public Schools (LCPS) with about 250 teachers, retirees, and guests in attendance. The LCPS Band, led by Drum Major Kayla Foster, opened the program with several great musical selections.
John Richardson-Lauve, a licensed clinical social worker with over 25 years of experience working in the field of community mental health, gave the keynote address. Currently, he is the Director of Mental Health and Lead Trauma and Resilience Educator at ChildSavers, an outpatient mental health clinic which has served children and families in the Richmond community for over 90 years.
Richardson-Lauve pointed out that we must respond to the need of the student instead of reacting to the behavior. Often, students may have been through some type of trauma or prolonged traumatic stress that affects the way they act in certain situations. If we ask, "What happened to you?" instead of "What's wrong with you?" when these behaviors occur, we can make more progress toward fixing the underlying problem.
Richardson-Lauve quoted Martin Luther King, Jr., "It's all right to tell a man to lift himself by his own bootstraps, but it is cruel jest to say to a bootless man that he ought to lift himself by his own bootstraps." We need to work toward giving our students "boots," tools they can use to self-regulate, be resilient, and cope in adverse situations. He challenged our staff to encourage our students to be the author of their own story, not the hero, villain, or victim. If you are the author of your story, you have control of the path your life will take.
Charles Berkley, Superintendent, welcomed staff back for the new school year. Staff and attendees were entered into a drawing for door prizes generously donated by individuals and local businesses. And a delicious lunch was served by the Central High School Cafeteria Staff and enjoyed by all.