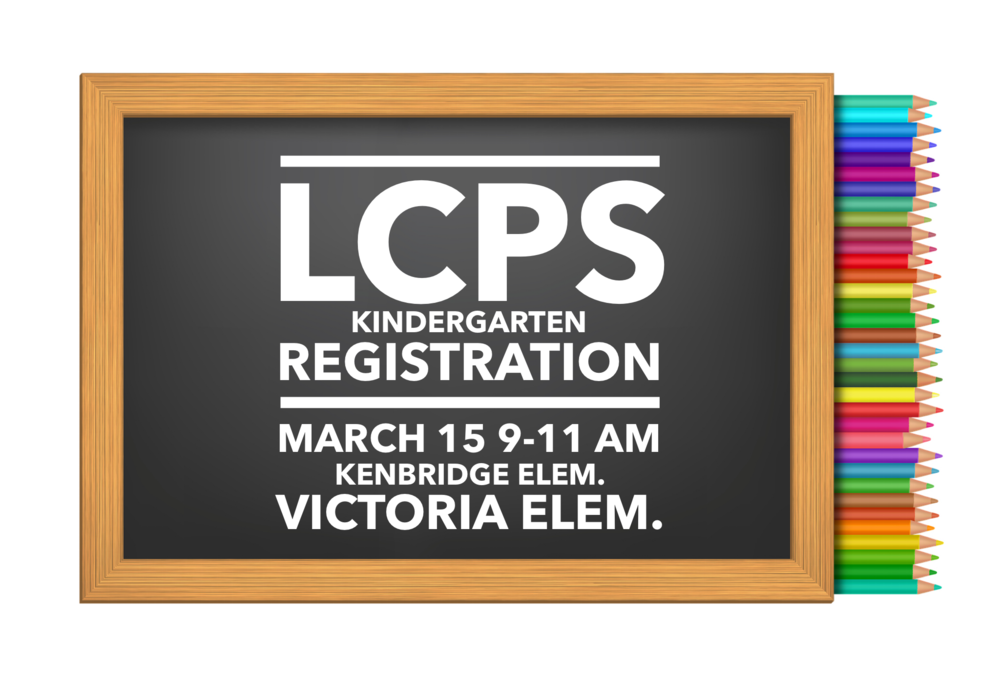 LCPS Kindergarten Registration is March 15, 2019 from 9-11 a.m.
Meri Page Spencer
Thursday, February 14, 2019
If your child will be 5 years old on or before September 30, 2019, it's time to register them for Kindergarten! LCPS Kindergarten Registration Program Day will be March 15 from 9-11 a.m. at Kenbridge Elementary and Victoria Elementary. Report to the school in the zone in which you live. You can register during the week of March 11 from 9 a.m.-3 p.m. at your respective school as well.
Make sure you bring your child's birth certificate, immunization record, and proof of Lunenburg County residency. Students regularly enrolled in Kindergarten and Pre K will NOT attend school on March 15, 2019. All currently enrolled Pre-K Students SHOULD attend Kindergarten Registration.