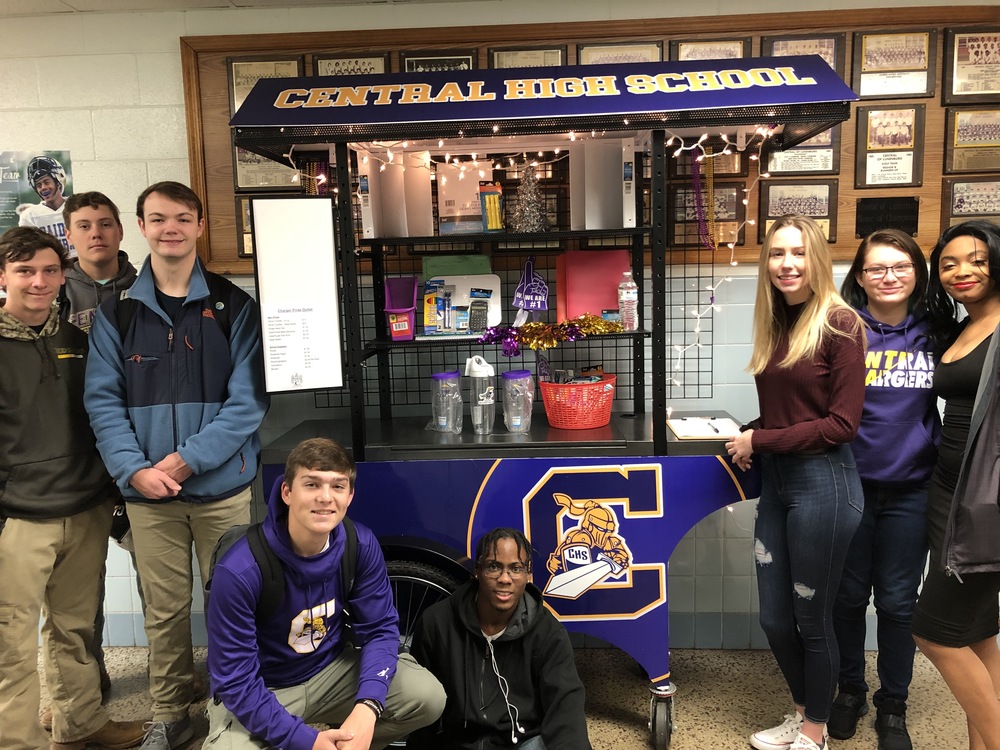 Charger Pride Outlet is Open for Business
Meri Page Spencer
Wednesday, December 11, 2019
Marketing Students at CHS created a school store which opened today, December 11, 2019, before school. This school store is available to students in the mornings before school begins, during lunches on select days and at select home basketball games. A set schedule will be posted soon.
The store includes not only school supplies, but Charger Spirit items. This is a class project which gives the marketing students experience in customer service, pricing, inventory, and sales promotions.
Items will continue to be added to the cart throughout the year.